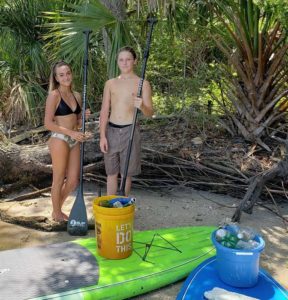 Join latitude 29 for a paddleboarding session as we work on keeping our waterways clean while paddleboarding. We will focus on locations to be announced and where there is a greater need to clean up. Book this amazing session for $25 and be a part of the solution.
Follow us on Facebook for the latest time and location.
Guided ECO SUP excursions in the St, Augustine, Jacksonville and Ponte Vedra area. We launch from various locations depending on tides, currents and conditions. Our goal is creating memorable experiences and keeping our waterways clean. We will provide the boards, equipment and those needing a lesson before all tours.